Summer tour bus rental is heating up
---
---
  It is the peak summer tourist season,and car rental markets around the country are quietly heating up.It is reported that kunming started to heat up from July,both individual car rental and tour buses rented by groups.According to a recent visit,most car rental shops have cancelled their discount rate of around 70%in the off-season,while the price of tour buses has increased by more than 50%.
  Demand for cars exceeds supply
  A few days ago,Mr.Wang's family of three had just arrived at kunming airport when they received a call from the staff of the car rental company,who took Mr.Wang's booked car to the airport.Do not need to take a taxi,also do not need to carry the baggage of big bag small bag to find a place,Mr.Wang sat in the cab,the family went to the hotel to check in easily and happily.
  ""since July,car dealers have been in short supply.Often a car comes back and is quickly rented,and you need to book at least one or two days in advance if you want to rent a car.Dexin's car service staff said that during this period,the daily rental rate is 90 percent,with the largest number of customers driving themselves,followed by local office vehicles,and more customers visiting friends.The models are mainly economical cars with prices ranging from 100 to 300 yuan per day.When asked if they could get a discount on the price,car dealers said that the cars are basically new cars,and it is the peak season for tourism.
  Personal car rental is no longer a discount
  There are many enterprises,public institutions and caravan to rent cars,and only 30 temporary vehicles are available to retail investors.When there is a shortage of temporary rental vehicles in the peak season,they will be called from other dealers,but the price will not change throughout the year."The market heats up after the national college entrance examination,as the Spring Festival season begins to slow.The kunming car dealership has increased its price by 30 percent over the holiday season,but prices have been stable as it rents cars to almost all of its regular customers.Similarly,Mr.Wang of shenzhou auto said,the daily rental rate remains at around 70%,an increase of 5 to 10 percentage points compared with the previous two months.Moreover,the rental price is a uniform price across the country,so the price does not rise as the market heats up.
  Although many car dealers said that the price has not increased,but the reporter learned that when we rent a car,compared to the off-season car dealers launched a larger discount discount,at present car dealers can give customers small discount,more car rental shops have no discount.The staff member of kunming jihaohao car hire car tells a reporter,be in normally off season,the price of car rent is in commonly 20%,but as the arrival of summer vacation,car hire the row also enters a"small high season",when car rent will no longer have privilege.
  Similarly,dexin auto service staff said that when customers are in urgent need of renting a car and there is no car available,the car rental bank will go to other places after obtaining the customer's consent,but the rent is about 30 percent higher than our car.
  The price of chartered tourist vehicles has risen by more than 50 percent in the summer
  Summer vacation,big and small travel agencies in the province also ushered in the market peak season,and most of the tour groups to yunnan travel by car travel routes.This makes the rental of tour buses in kunming become very tight.Some travel car companies recently learned that the rental bus must be booked at least a week ago,but summer prices are very high,compared to June prices,travel bus rental prices are now more than 50 percent.
  "Our company now has 100 buses,and the occupancy rate has reached nearly 100 percent since July 10,mainly from travel agencies.Prices are at least 30 percent higher than they are in the off-season.Kunming north China communications tourism group co LTD,a staff told reporters.
  However,some travel agency workers told reporters that the prices of their tour buses have risen by more than 50 percent since the summer.Later,the reporter learned from some travel car companies,from the beginning of the summer,tour buses began to be in short supply,the existing vehicles are basically not enough to rent,at least a week in advance booking,and the current price is very high,but even this is not guaranteed to be able to rent.
  "Currently,it costs about 12,000 yuan to rent a 39-seat neoplan to lijiang in Dali for six days,compared to 7,000 yuan to 7,500 yuan in June."According to the same model,destination and time,the reporter continuously consulted three travel car rental companies,the current tour bus rental prices have increased 50 percent from last month.And the staff said,the summer travel market enters the peak season,the travel agency's shortage of vehicles is the main reason that causes the rental price to rise,and this kind of phenomenon will appear in previous summer holidays,will continue until the end of August summer vacation,when the rental price will fall.
---
is,the,to,car,of,in,rental,and,price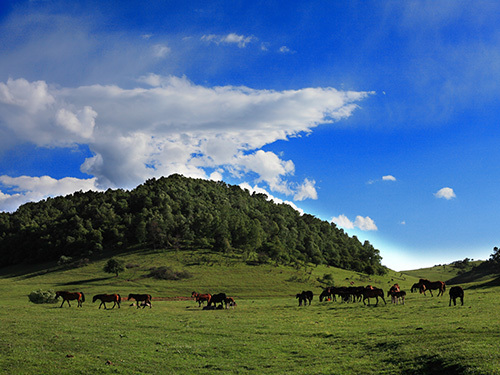 1.The intensity should not be too large.The intensity should not be too large.2.drink water to climb a mountain without thirst first,it is good to choose morning commonly.Be careful to drink water when exercising,and drink more water on the basis of satisfying your thirst,or before exercising